Highliner Charters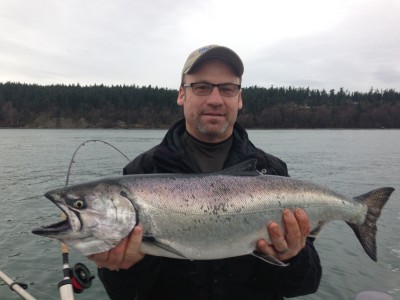 Hello,
My Name is Captain Brett Rosson and I'm the owner and primary operator of Highliner Charters.  Throughout my life there has been one consistent passion, and that is fishing.  I inherited my obsession from my dad and the only activity I like better than catching a fish is helping someone else land one.  That is why I guide.  There is no way to describe the excitement of putting folks on their first king salmon, huge halibut, or giant lingcod.  The smile is from ear to ear, you can almost see their hearts pounding through their chests, and their hands shake for an hour afterward in response to the adrenaline.  The stories get told and the memories last a lifetime.
To book a trip just call us at (360) 770-0341
or email us @ Highliner.Charters@gmail.com
Read More
R&R Charters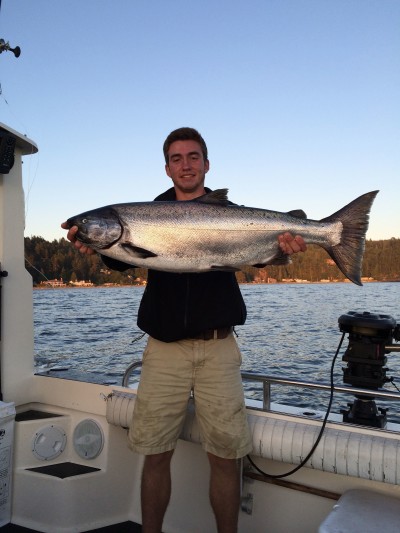 Have  you ever wanted to escape into the beautiful San Juan islands for a day of fishing?  If you have, then R&R Charters is the place for you!  From one of the largest, most comfortable, and advanced vessels in the Anacortes charter fishing fleet, you can experience the rush of landing that Salmon, Halibut, or Lingcod of your dreams. Experience, hospitality, and comfort are words that best describe R&R.  My name is Captain Austin Forsman and I'm the operator of R&R Charters.  I grew up here in the town of Anacortes, and have been fishing its waters since I was 2 years old.   Whether you're an seasoned fisherman or a novice, I'm committed to helping you experience the thrill of Pacific Northwest fishing.  R&R is where the memories are made, and the tales grow!
To book at trip with R&R Charters just call or email Captain Austin Forsman
(360) 941-6515
Read More